MCNP E-News August 2017
Saturday, August 19, 2017
August 2017
MCNP Welcomes New President
Christine Malagrida, FNP
During the MCNP annual business meeting held at the NE Regional Nurse Pracitioner Conferenceon May 4th, long time MCNP member, Chris Malagrida, was elected as the new MCNP President.
Chris is a Family Nurse Practitioner and the Chief Operating Officer at North Shore Community Health (NSCH) in Salem, MA. She has over 10 years of healthcare leadership experience in the community health center setting. Prior to becoming the COO, Chris was a Primary Care Provider and the Medical Director of NSCH's Gloucester site. She is a graduate of the Institute for Nonprofit Practice and the UCLA Healthcare Executive Program.Chris received her Bachelor of Nursing and Master of Science in Nursing from Columbia University School of Nursing, has been an active member of the MCNP Legislative Committee and lives on the North Shore with her family.

Leading MCNP Beyond Full Practice Authority
New MCNP President - Chris Malagrida, NP


Being elected as the President of MCNP is a great privilege,and I am excited about the opportunity to lead the organization. As I think about my goals as the next leader of the MCNP, I reflect on early influences in my career. Twenty years ago this year, it was a gifted surgeon and truly remarkable person in NYC that showed me that nursing was the right path for me. I was working as his medical secretary at a large hospital in Manhattan at the time and was interested in a career in healthcare but confused about the endless options.

After many conversations around my professional and personal goals, and influenced by the fact that his wife was a nurse, he was confident and unwavering that nursing would fulfill everything I was trying to accomplish. He spoke about an organized and highly respected profession that would result in intellectually challenging work and the special reward that comes with caring for others in their most vulnerable state. He spoke about limitless opportunities and the support and strength that nurses offer to each other. Two decades later, I am so deeply grateful forhis insight and advice which helped me make one of the best decisions of my life.


I appreciate the rich history of our profession and the pioneering NPs who came before us and fought many battles to advance our practice. As your state NP organization, MCNP is hard at work advocating for nurse practitioners across the state to ensure that we can continue to do our best work without restrictive barriers getting in the way. With past President Dr. Stephanie Ahmed continuing to lead our legislative efforts, alongside a strong and committed core of engaged NPs and talented lobbyists, we have never been closer to achieving our goal to obtain full practice authority.


As current MCNP President, I will be supporting and engaging in our legislative efforts.Equally important,I will be planning for the future when we have achieved full practice authority.There is no doubt that new obstacles and hurdles will arise as our practice evolves in this ever-changing healthcare environment. I will also be exploring the way that MCNP could and should be involved to support your NP practice.


It's an exciting yet trepidatious time in healthcare. The future of the Affordable Care Act and its impact on the Massachusetts healthcare environment is uncertain,but I am confident that if we work together, we can create a new landscape for the NPs that follow in our footsteps as we fight for better care and access for our patients.


If the MCNP is to be successful as the unified voice for NPs in Massachusetts, we will need your help.Your engagement, feedback as to what is important to you and continued membership to sustain the financial operation of the organization will be essential. Thank you to our members who have kept current on their membership dues.For those whose membership has lapsed, please consider renewing now.


If you have ideas on how MCNP can better support you,your practice or your patients, I want to hear from you. Please reach out to me at:
c.malagrida@mcnpweb.org
Chris Malagrida, NP
Discounted Renewal Rates During MCNP Membership Drive
We ask you to pedge your committment to the profession by remaining current on your MCNP membership dues. Your financial support helps us advance our legislative agenda and protect your professional interests by addressing issues that impact NP practice in Massachusetts.

Individual benefits include access to important practice related news; job opportunities, educational offerings, and a discounted rate for the annual NE Regional NP Conference held each May.


Members who renew or join by October 1st, 2017 are eligible for a $10 discount toward a 1-year membership or $20 discount toward a 2-year membership.
CLICK HERE
to learn more and renew your MCNP membership now.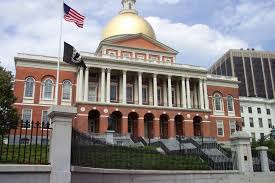 H. 2451/S. 1257

The MCNP legislative leadership and lobbying team have continued working this Summer to build support for our bill,
H.2451 / S.1257,An Act to Contain Health Care Costs and Improve Access to Value Based Nurse Practitioner Care as Recommended by the IOM and FTC.The bill would grant MA NPs full practice authority by removing physician supervision over NP prescriptive practice and removing joint promulgation of APN regulations by the Board of Registration in Medicine.
Click Herefor more information about the bill.

As we prepare for our scheduled November 7th hearing date before the Joint Committee on Public Health, please be on the lookout for action alerts when we will need your help with our grassroots efforts.


H. 3829
The MCNP submitted oral and written testimony to the Joint Committee on Health Care Financing regarding House Bill 3829, An Act Promoting Affordable Health Care Options. The bill was filed by Governor Baker as part of his efforts to pass provisions from his previously introduced Masshealth reform package that was rejected by the legislature during during the budget conference committee.In addition to the use of more affordable insurance products, the bill proposes to increase access to lower-cost providers by expanding the scope of practice for advanced practice nurses (including CRNAs and psychiatric nurse mental health clinical specialists), optometrists and podiatrists. If passed as written, the bill would remove the requirement for physician oversight for NP prescriptive practice, but would require a 2 year supervisory period for new practitioners. We will continue to monitor the progress of the bill when the legislature returns from its summer recess.
To read the full language of H. 3829, go to:


As per a notice that was disseminated in Decmeber,2016, under
M.G.L. c. 112, §265, medical assistants who meet the
certification requirements are now permitted to administer immunizations under the direction of a primary care
provider (PCP) acting within his or her designated scope of practice. As DPH begins the the process of draftingregulations related to the new law, they have issued
the following Circular Letter to outline criteria that PCPs may use to assess the adequacy of a
medical assistant's training and/or certifications for the purposes of administering
immunizations:

Also as a reminder,

beginning with the 2018 renewal cycle, the Board of Registration in Nursing will no longer be issuing paper renewal reminders

. You must provide them with a working email address to to receive all BORN communications. To update your email address with the BORN, go to
Masshealth Provider Update

On 8/01/2017, Masshealth issued an update to their Provider Manual for Physicians that includes changes impacting participating nurse practitioner providers.(Click Herefor the updated manual.)
The major change for Nurse Practitioners is that if a group practice is billing for an NP rendered service, the NPI of the nurse pracitioner must be listed as the rendering provider. Additionally, the NP must be enrolled with MassHealth and linked to the group practice. A group practice cannot bill for an NP rendered service using a physician's NPI with the SA modifier. For an NP rendered service, the SA modifier will only be billable for a sole proprietor physician who bills MH directly.

As a reminder, as part of the Ordering, Referring, and Prescribing (ORP) requirements, all NPs must be enrolled with MH either as a FFS provider or a nonbilling provider, depending on their work setting, to obtain and maintain state licensure. This licensure requirement will go into effect once MassHealth implementing regulations are promulgated. For more information, here is the link for the ORP requirements:
http://www.mass.gov/eohhs/provider/insurance/masshealth/aca/aca-section-6401enrollment-information.html
Free ANCC CME on Environmental Exposures
On behalf of the MA DPH, Bureau of Environmental Health, MCNP is pleased to share information about free ANCC approved online CME through theAgency for Toxic Substances and Disease Registry (ATSDR).
These ATSDR Case Studies in Environmental Medicine (CSEM) are self-instructional, continuing-education primers designed to increase primary care providers' knowledge of hazardous substances and aid in the evaluation of patients potentially exposed to hazardous substances. Each CSEM comes with additional companion products such as Grand Rounds in Environmental Medicine and Patient Education/Care Instruction Sheets.
ANA Health Policy Forum
For members interested in health policy, the American Nurses Association of Massachusetts is hosting a health policy forum on October 31, 2017 at the Massachusetts State Housefrom- 8:30 a.m. to 1:00 p.m.
Featuring.acclaimed experts in health care, the program will be focusing on the ever-changing health care environment from where we have been, where we are, where we need to be.Click Heref
or more program and registration details: